Well, I fell in love with another Anthropologie skirt--I'm sure that is no surprise. It is the Peppered and Striped Skirt. It is a beautiful wool gray skirt with yellow polka dots and a plaid waistband. Isn't she lovely? At $128, though, I knew she wasn't coming home with me. I loved the fabric so much that I contacted anthropologie after it went on sale, but there were no skirts left anywhere.
I started searching for fabric and came across this
similar fabric
on ebay. It is so neat in that it is reversible. Here is what it looks like on each side.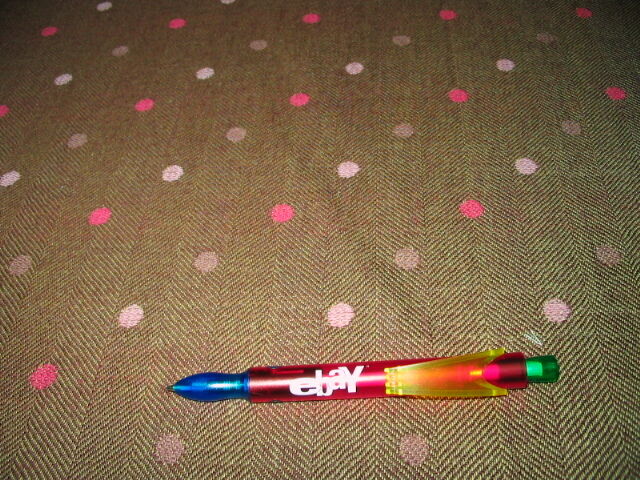 The seller I bought it from has a website called
Fabricall
. When I saw this fabric, I knew I would never find anything any closer. It is of course a different coloway than the anthropologie skirt, but it is incredibly close in terms of the style. Being that it is described as 100% Italian wool, I thought it was a very reasonable price. When it arrived, there was a 10% off coupon on my next purchase placed with Fabricall.
I really do not like the pleats on the front of the anthropologie skirt, so I opted to just do a circle skirt. I did not want a really full one, so this New Look 6569 pattern fit the bill.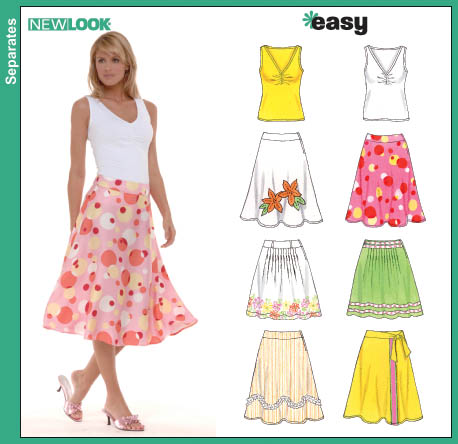 I sewed View B. The pattern does not call for a lining, but I added one. It is just a basic polyester lining fabric in a pinkish-lavendar color. I just attached it to the waistband facing. I followed the instructions for the skirt like they were written. Interestingly though, I made a size smaller than I normally make. I have not made alot of New Look patterns, so I wasn't sure how there sizing compared to the Big 4. Does anyone find that they run big? I measured the waistband on the pattern sheet and according to my measurements, I needed a size smaller than usual. It could be because I wanted to wear the skirt at my waist instead of below it like the pattern calls for. I used the polka dot side for the skirt and the plaid side for the waistband.
front of skirt
(forgive the wrinkles, but I had worn it all day when I took this picture)
waistband facing attached to lining
inside of skirt
My outfit with the skrit:
Taupe cardigan: Overstock
Top: JCrew "Frances" cami
Brown Tights: Banana Republic (old as dirt)
Pink Patent Mary Jane Heels: Shoes.com (old as dirt, too)