A few weeks ago, anthropologie introduced the Powdered Pigment Dress. It is unusual and attracted my eye. I love the way the stripes swirl around , the cowl neck, and the pleating at the waist. It is made from silk material.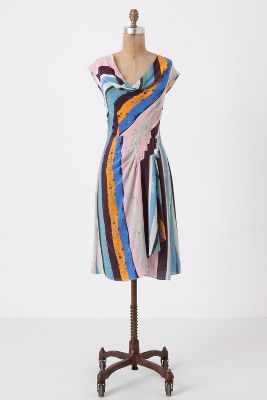 I decided to do an inspired version. I used Simplicity 2580 and a striped ITY jersey I got on sale at fabric.com. For a better look, see
here
at the wonderful blog
You, Me, and Anthropologie
. This blogger tried it on and has some up close shots of it. It is probably a very good thing that I don't live close to an anthro.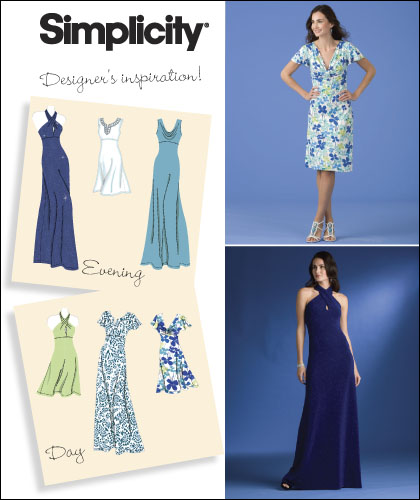 I used the cowl neck from this pattern and the shorter skirt. I added a faux wrap to mimic the anthro dress and pulled up some pleats which I topstitched in purple. I did not add sleeves, but went sleeveless instead. Because my fabric is different, my dress drapes differently than the anthro, but I tried to capture the main idea.
front view
side view (forgive the dog toy in the background)
pleats
Readers, I am just not sure about this dress. I purposefully did not "slash and spread" the wrap portion of the skirt before doing the pleating because I wanted the stripes to swirl. However, something about it seems off to me proportionally. Do you think it is too long? I have considered chucking the whole anthro vibe of it by just taking out the pleats, shortening the dress, and making a sash out of the same material to go around the waist. What do you think?
P.S. I actually already did an earlier post on this, but I did not like it so I deleted it.