I have been wanting to make myself a JCrew inspired "watercolor pencil skirt" for sometime and have been waiting for the perfect fabric to come along. I follow alot of fashion blogs and I saw a blogger pair a pindot blouse from anthropologie with a similar anthropologie watercolor skirt. I just fell in love with the outfit.
Here is the anthro shirt and skirt that was worn together.
Picture Frame Blouse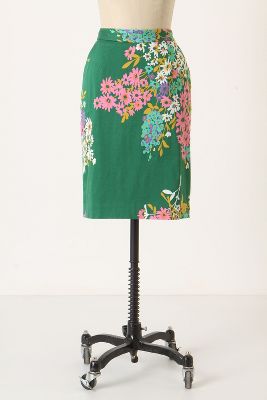 Penciled Abronia Skirt
I decided I had to make something similar. I bought some Lipstick pindot cotton shirting from fabric.com when it went on sale and some Kerri Stretch Sateen and set about making my outfit. This pindot shirting is so soft it feels almost like cotton lawn.
For the blouse, I chose Simplicity 2501, View D, that had been in my pattern stash for awhile.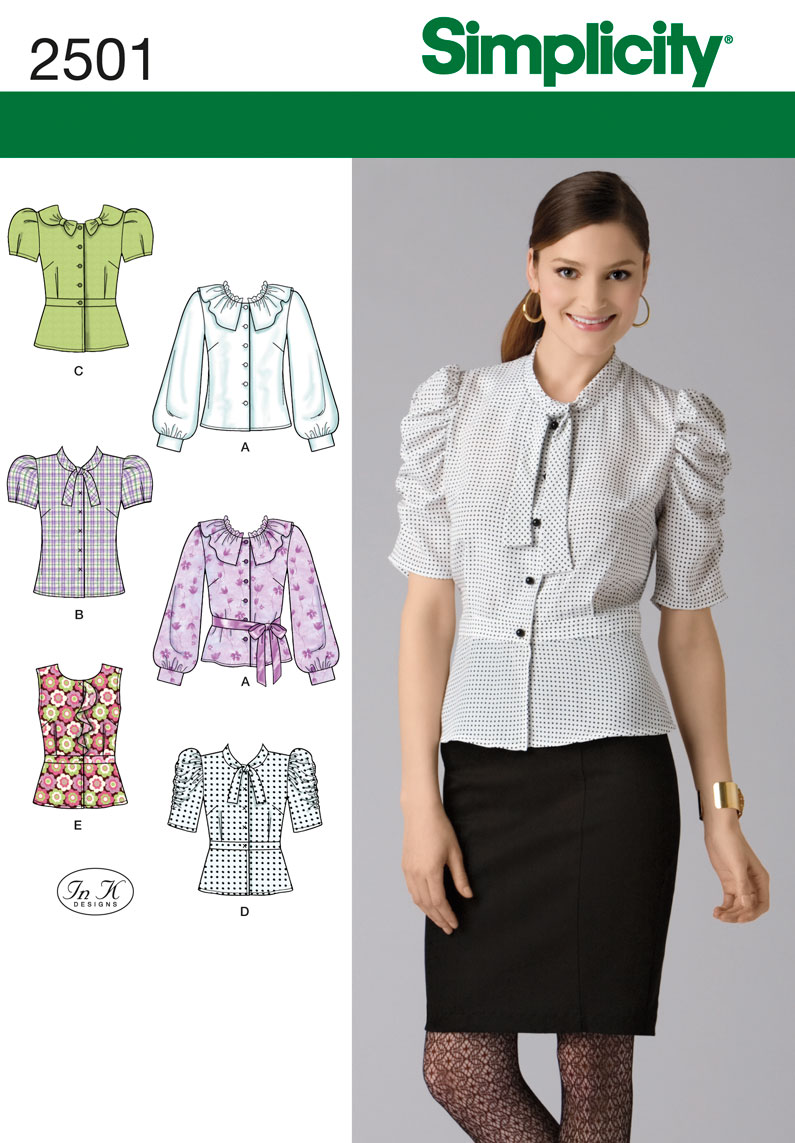 I have long loved this pattern and have just been waiting for the perfect fabric to come along. I made the blouse exactly according to pattern instructions with the only alteration being that I used 3/8" elastic in the sleeves instead of the recommended 1/4". That was only because my local fabric shop was out of 1/4". The red buttons are from my stash of buttons. This is currently my favorite blouse.
Here is my blouse being modeled by my dress form, Lady Burgundy. Lady Burgundy is just not herself anymore. She has become mis-adjusted somehow and I can't get her fixed. I really need to invest in a quality dressform. Anyway, here is the blouse:
front
back
sleeve closeup
For the skirt, I used S5259, View D.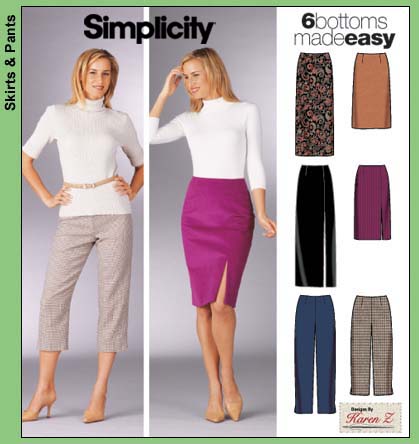 Readers, this is the perfect pencil skirt pattern. I will definitely be using it in the future again. I made the skirt with no alterations except that I added a lining. I attached the lining to the waistband facing so that I would have a nice clean finish on the inside. The lining is a pinkish/lavender basic polyester.
skirt front
skirt back
lining
This sateen fabric is currently my favorite piece of fabric I have ever bought. I just LOVE the colors in it. I bought enough to make a dress from it, too.
Here is how I wore the outfit:
The shoes I am wearing are knockoffs of Anthropologie's Anticipation Heels. I got these at Ruche.com for much less than the original anthropologie heels. Here is a closeup of the anthro version, but mine look exactly like them.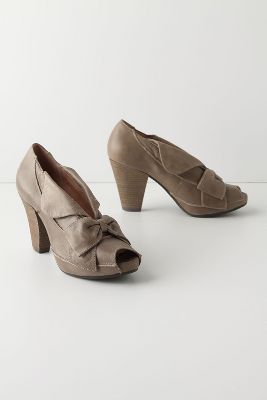 Until next time, Happy Sewing!!! Have a great 4th of July!!