A few weeks ago I came across this gorgeous Anna Maria Horner
velveteen
print on fabric.com. I debated over whether to buy it and held off. A couple of weeks later, fabric.com had a big sale and somehow it found its way into my cart (even though it wasn't on sale--I did have a coupon code)
I think it is absolutely gorgeous. The lighter color in the skirt is actually a very pretty light blue. I decided that it should be a pencil skirt. I wanted something simple so that the fabric could be the focus. I used S5259 View D., which is quickly becoming my TNT pencil skirt pattern. I have used it twice before: once for
this skirt.
and for one I will blog about in the near future.I am also planning to use it again on a future project.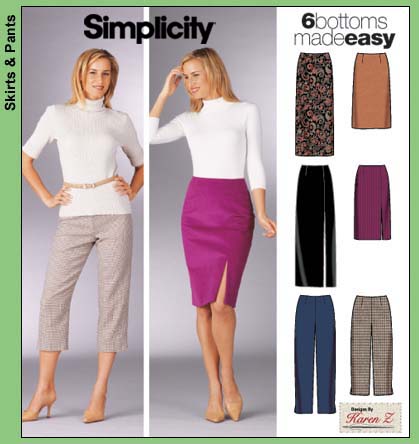 I lined the skirt with some basic polyester lining that I had in my stash. The thing I like about this pencil skirt pattern is that is is truly a pencil skirt in that it tapers in at the bottom, and I do not have to do any alterations to it. I cut my size and it fits--that is always a rare and nice occurrence for a pattern. It was very quick and easy to sew up--I did it in a few hours, record timing for me.
Charcoal sweater: Thrifted
Belt : Forever 21
Shoes: Sears
Light BlueNecklace: NY& Co
Gray hose: JCPenney
Until next time, Happy Sewing!!!