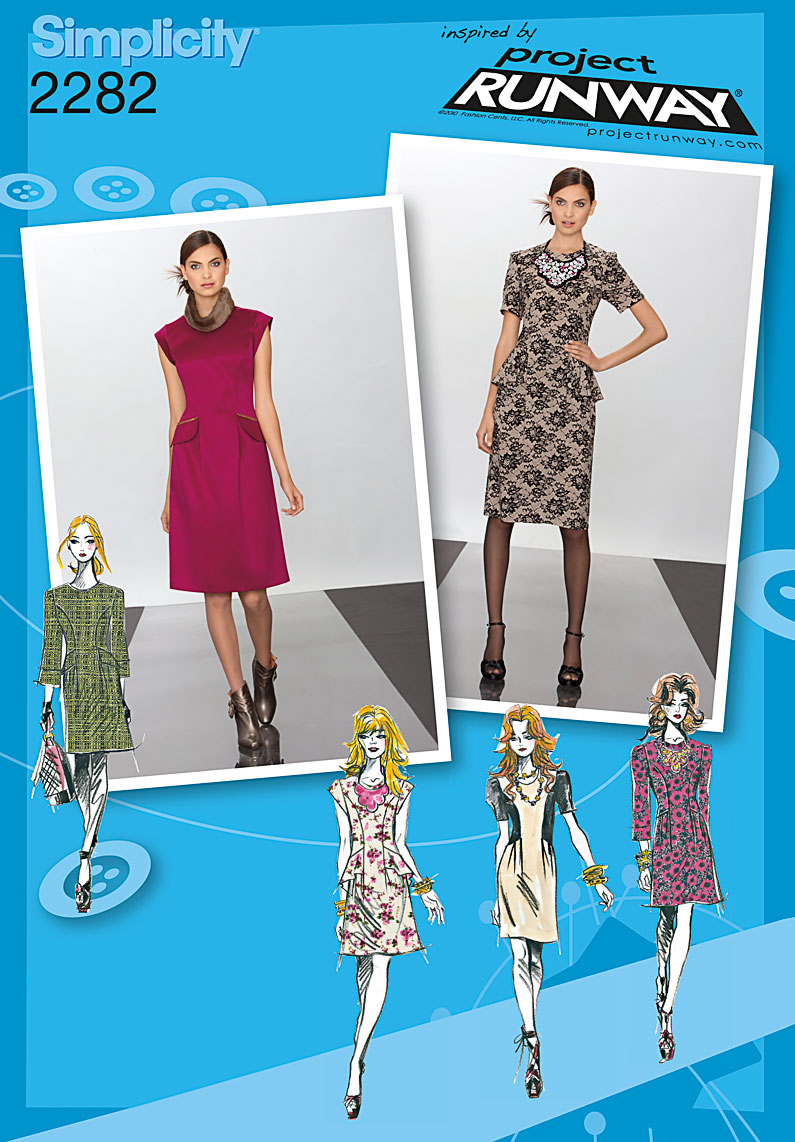 S2282
It's been awhile since I blogged. I had a terribly busy summer at work and then a busy start of the new Fall Semester at work. Hopefully things have settled down for awhile now. I have been doing ALOT of sewing--some success and some wadders. I just haven't had time to blog, so hopefully I will have enough to keep me busy blogging for awhile.
I am really loving the peplum trend that I see everywhere lately and I have also been loving the lace and leather I have been seeing too. I decided to combine them all together in one dress,
S2282
.
front
I recently jumped on the leather sale that
fabricmartfabrics.com
had a few weeks back. It doesn't take many skins of leather (even on sale) to drive your order up high enough to get one of their free fabric bundles. This is the first one I ever have gotten and it was like a Christmas present opening up the surprise fabric. I had three 2 yard pieces of three different fabrics. I chose to use one of them for the main body of the dress. I really don't know what it is except that it feels like a lightweight polyester suiting fabric in an ecru color. The tan lambskin leather used on the peplum and sleeves is not from fabricmart. I bought it from
Gorgeous Fabrics
last year and had planned to use it for something else, but it just did not work out. Thankfully, I figured out that project wasn't going to work before I ever cut into the leather. WHEW!!!
back
sleeve
The lace overlay on the side front panels is from Moodfabrics
here
.
lace side panel
The dress did not call for a lining and I did not use one so the inside seams are finished with a serger. I just wear a slip with it. I used an invisible zipper and it actually went together without me having to rip it out several times.
side view
This dress went together without me having to make any alterations. I have found that to be true for me with alot of Simplicity patterns. Sewing the leather was not difficult. I just used a leather needle and put some scotch tape on the bottom of my sewing foot so that it would slide over the fabric better. I wore this dress to church a couple of Sunday's ago. Until next time, Happy Sewing !!
Oh, the shoes...they are much, MUCH cheaper knockoffs of anthropologie's "Anticipation Heels".
The Blue Gardenia interviewed me awhile back and it is
here
. I was very honored to be asked.