Back before Christmas I decided that I needed a cape. I had been seeing them all over the place and decided to sew one. I began to look for cape patterns, but the only ones I kept finding were way too blousy and too much material for my taste. I was walking through my local fabric store one day and spotted M 5913--it was perfect.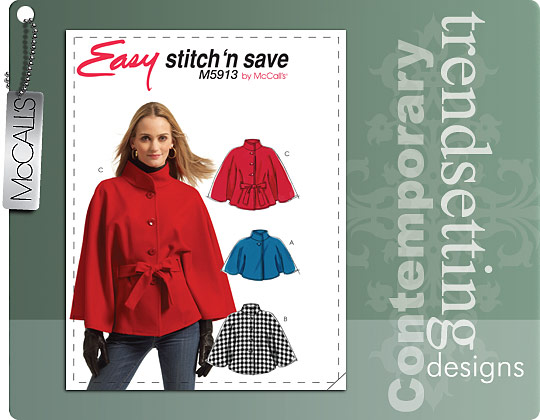 I made View C because I just love the belt. The shape of this cape pattern reminded me of one that I had fallen in love with a few months back: a plaid anthropologie "capelet" (as they called it). I was inspired to make something similar.
anthropologie capelet
I had some wool flannel plaid fabric in my stash that I had bought the previous year from fabric.com that I had planned on making a skirt with, but it cried out to be a cape instead. I sewed my usual size and did not have to make any alterations. The cape is unlined and I left it that way, serging the seams instead. I followed the instructions and it did not take long at all. The green buttons purchased from my local fabric store. (Pics follow at the end of post.)
After finishing the cape, it needed a skirt to go with it. I had my heart set on using some hunter green corduroy that had been in my stash for several years (or so I thought). When I went to search for my corduroy fabric, I could not find it anywhere. I turned my sewing room upside down looking for it. After all the looking, I remembered I had used it the year before to make a pair of pants that turned out to be a wadder. I swore off sewing pants after that, but I am about to try again--stay tuned for that. Well, after that fruitless search for stash fabric that no longer existed, I went back to my local fabric shop and purchased some hunter green corduroy. I made my TNT pencil skirt pattern, S5259-View D, that I have used twice before (mentioned in my previous post). I lined it with some polyester lining fabric.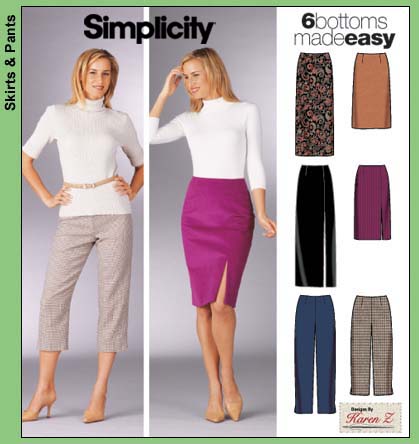 I have worn this outfit once to church and once to work. Please forgive my horrible hair in these pictures. It was early in the morning when I put on the cape, and apparently I never rebrushed my hair before taking the picture. Gee, I hope I did before I went out the door.
Getting this cape on is a little bit of a task as there are no sleeves, and apparently my hair suffered the consequences. I made sure the next time I wore it to look in the mirror before leaving the house.
Turtleneck sweater: Peebles
Burnt orange tights: Kohls
Poetic Licence "Backlash" Oxfords: Gift