Hello and a Belated Happy New Year!! I haven't posted much because the sewing I was been able to get done during Thanksgiving and Christmas Holidays (not much) was mostly wadders. Those are so discouraging but unfortunately are all part of the sewing process--have you noticed they seem to come in threes? I was successful at making a biker jacket that I have wanted to make for a long time. Last year I came across
this
gorgeous green Diane von Furstenberg biker jacket. Who knew she made something other than wrap dresses?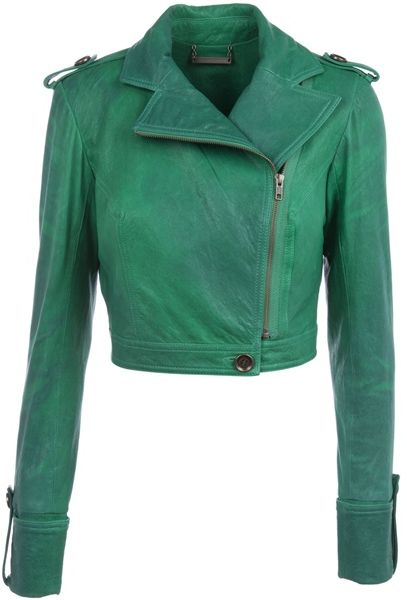 DVF green leather biker jacket
It was only $777.
Anyway, I decided to make an inspired version...if I could find some appropriate fabric. I already knew I would be using
S2056, View B
. There are some biker jacket patterns in Burda Style and on their website, but having never made a biker jacket before with the asymmetrical zipper, I decided I needed pictures.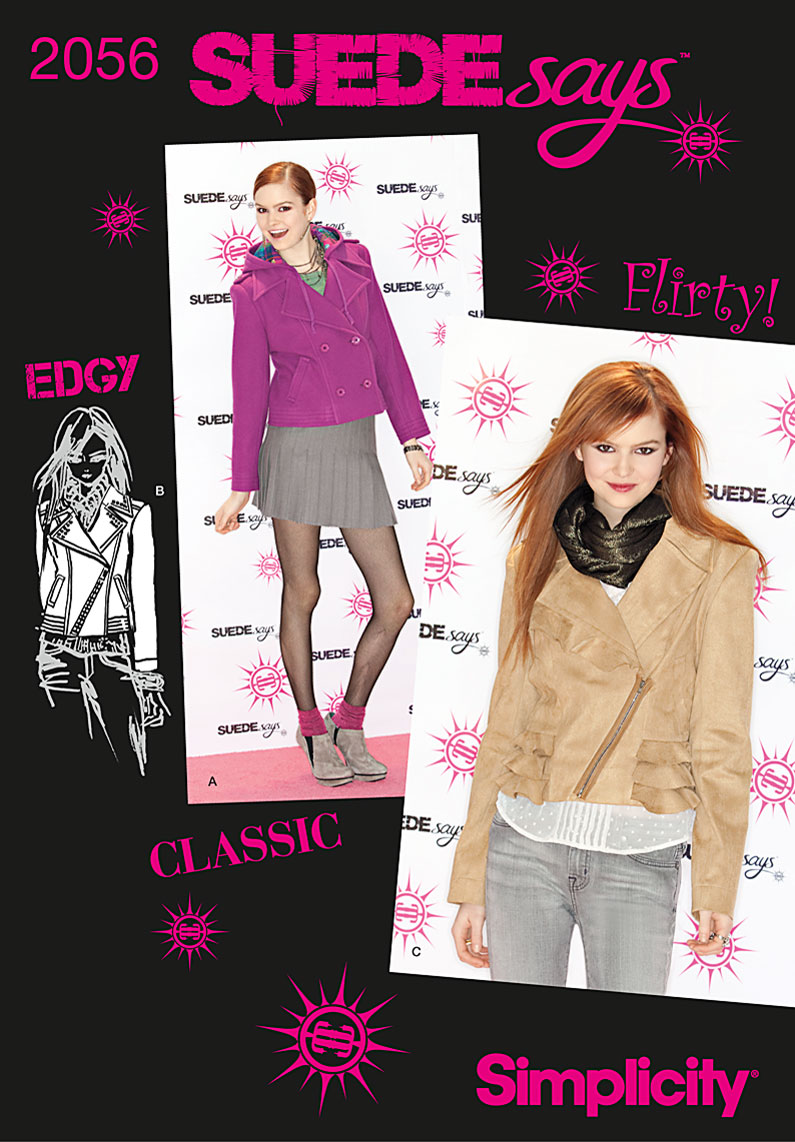 When I start looking for fabric for a project, I generally come across it when I have given up. Back during one of Fabric Mart Fabrics leather sales, I purchased some
forest green lambskin leather
, but it was just not the right shade of green. I will use it for something else eventually. Well, I was walking around the discount fabric and crafts store located between the town where I live and the town where I work and out of the corner of my eye I saw the most beautiful kelly green faux leather. I was not even looking for it having never seen faux leather in there before. I had to touch it to believe it was not real. However, the fact that it was on a bolt instead of a skin gave it away. I bought all that they had--about 5 yards for only $3 per yard. I took it home and promptly got to work I made something else to from it that I will blog about later.
I knew that the challenge would be finding the perfect green separating zipper to match the fabric. I looked at my local stores to no avail, but then I looked on amazon.com and found a
perfect match
--a YKK separating zipper in Lake Green. It matches my faux leather perfectly.
There is not much to say about the pattern other than I followed it exactly and it was very well-explained. I did remove some of the ease from the sleeves because, well, leather and faux leather just don't ease very well. I did not use any special technique for eliminating the ease. I just trimmed around the sleeve head tapering down to the notches until I got it to fit. Sewing this jacket was physically challenging in that faux leather is not as pliable as even real lambskin leather. You have to really let it know you are the boss.
Here are several additional pics of my jacket:
front
back
topstitching